As its name suggests, Pucks Glen is a magical place to visit, and we hope whilst staying in Pucks Glen Lodges will have an equally charming stay.

Pucks Glen Lodges are a popular with holiday visitors taking short breaks and retreats from the city and are suitable for families and couples inspired by the beautiful Argyllshire countryside. Many regard Cowal as off-the-beaten-track, so it is not as busy as some Scottish destinations, but there is plenty of things to see and do which entice visitors to return again and again.

There are peaceful forest and low level riverside walks to enjoy. Visit the several sandy beaches in the area. Explore the hills and glens on foot, try fishing in the well stocked rivers and lochs. Theres even two golf courses within 6 miles distance. Dunoon is the main town with many amenities serving the area. It has many restaurants, cafes, supermarkets, leisure centre, many interesting privately owned shops and a cinema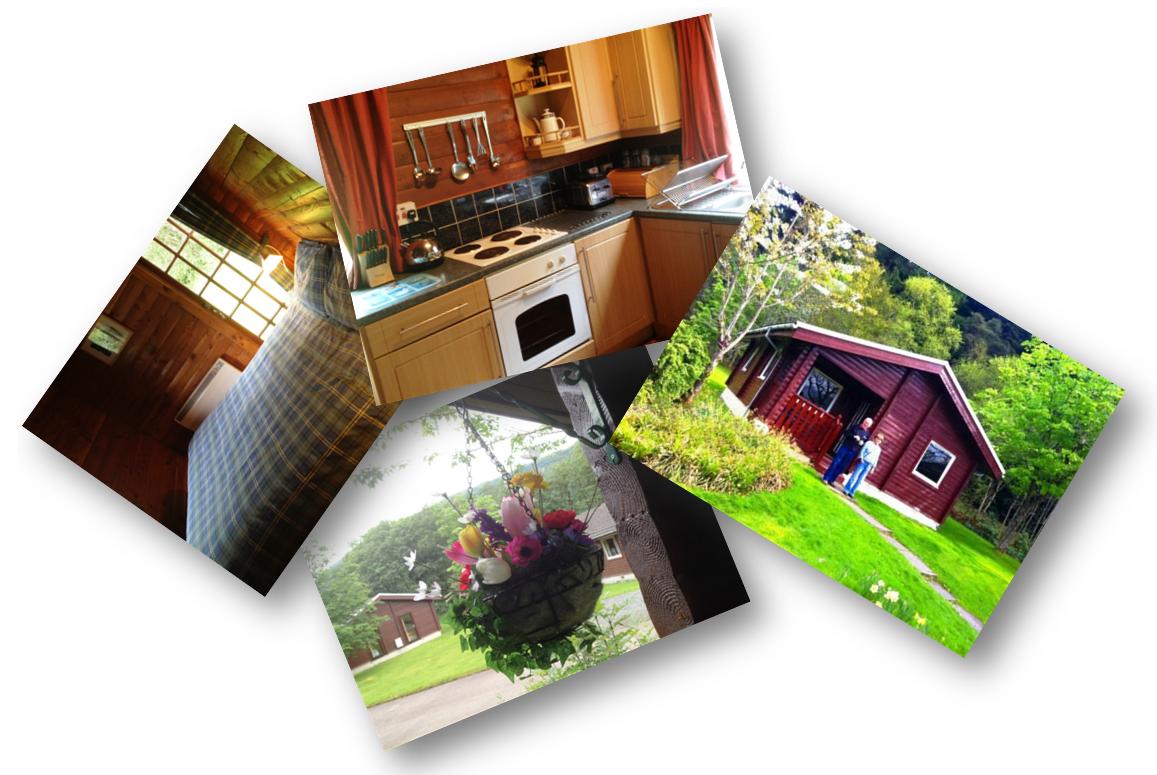 Take a look at our Gallery page for images of the lodges and area to inspire you.

For those wishing to venture further, there is the whole of Argyll and the Isles to explore, from the Mull of Kintyre, to the isles of Gigha, Mull, Coll. Oban, Glencoe and Ben Nevis are accessible on a day drive to the west and north, and the Arrochar Alps, Loch Fyne and Loch Lomond are situated to the north and east. Glasgow, once the industrial capital of Scotland is a 90 mins drive east. It is a friendly city, a place of varied cultures, and definitely worth visiting. The Kelvingrove Museum in Glasgows West End is one of Scotlands most visited attractions, and it is free!

Think of this self catering accommodation by Dunoon as a special retreat from the daily grind, perhaps as a taste of country living, but with all the comforts of home. Visit the tall trees of the Benmore Botanical Gardens, walk the mediaeval path of Ardnadham Heritage Trail to find the site of iron age dwellers and historic Christian chapel. Scan the waters of Loch Eck for signs of the ancient crannogs, visible when the water is low

A clear sky at night is a wonder to behold. At dusk observe the wild Red Deer herd chancing the open for the lush green grass, spot the Red Squirrel which is common in these parts. If you are lucky you might glimpse an Otter on the river or lochside, even the Pine Marten is occasionally seen.

For those looking for action and adventure, Paint balling, Quadbiking, Cycling and Swimming are all available in the vicinity.

And there is fine dining to be experienced in Dunoon and on Loch Fyne, as well as many country inns offering country fare.

What better place to stay than Pucks Glen Lodges, holiday cottages near Dunoon, for a highly enjoyable and memorable break away. You can book online today.